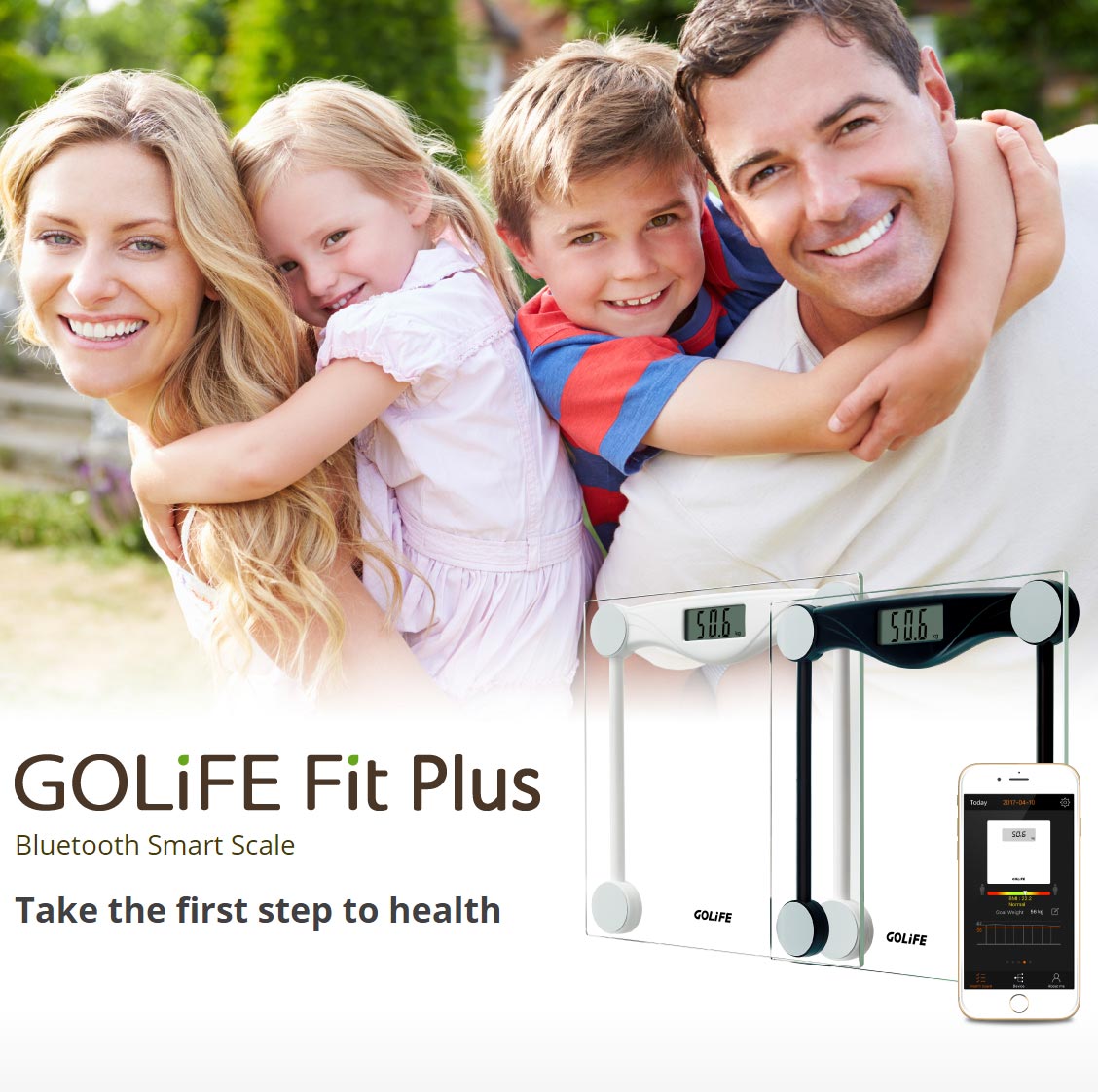 Instant weighing; weight information instantly synced to app.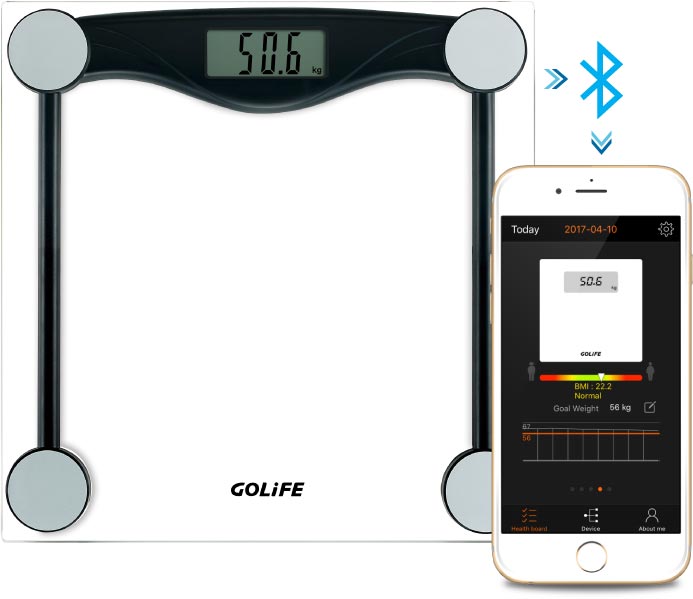 Weight / BMI
Mobile / Online
Trend
Bluetooth
Family
Pregnancy Weight Management
Instructions:
Please download GoFIT app from the Google Play Store or the AppStore.
Enable pairing after app installation and then begin weight measurement.
Weight information will be synced to the GoFIT App and fit.goyourlife.com via Bluetooth 4.0.
Support devices with Bluetooth 4.0; iOS 8.3 / Android 4.3 or later.
All events on the scale are recorded to your smartphone.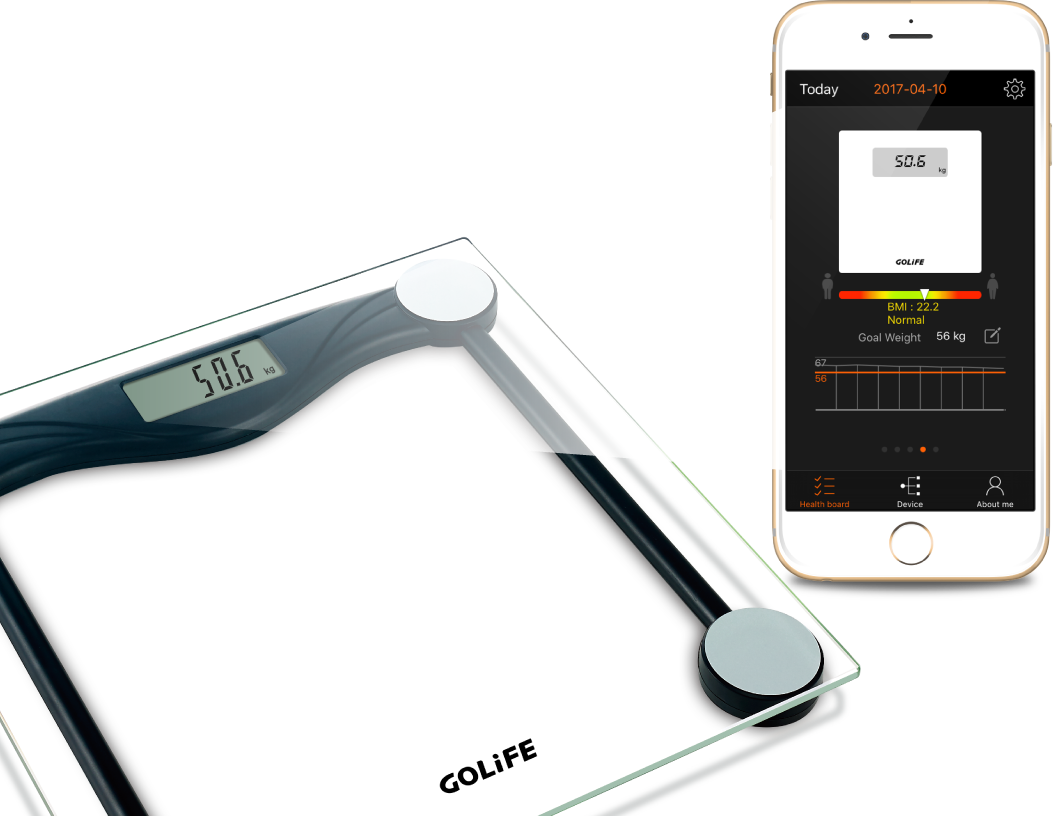 Step on the scale at any time, and as long as there is a Bluetooth connection all data will be automatically synced, saved to the cloud, and recorded to the app. Weight management no longer requires pen and paper!
Make progress towards your goal with your smartphone.
All journeys require a destination, and weight loss plans require a target. Set your target weight on the GoLife Fit App and weigh yourself daily as a reminder. Watch your stats drop and feel your steps grow lighter as you exercise!
You can track your changes on both your phone or your computer.
Supports mobile devices and web browsers.
Set up an account and receive weekly health charts.
Our reminders can help you maintain your health and exercise habit.
---
Dimensions
Specification
Dimensions
280 × 280 × 26 mm
Material
ABS / Glass
Display
LCD 66 × 30 × 2.85 mm
Glass
280 × 280 × 26 mm
Power Source
DC 3 V
Battery Life
Three months
Capacity
5 ~ 180 kg / 11 ~ 396 lb
BLE

(Bluetooth low energy)

Support
Unit
KG / LB / ST
Power on
Auto Power on the scale