GOLiFE Fit App - The best way to take care of you and your family's health. With GOLiFE Smart Band and GOLiFE Bluetooth Scale, you can easily control weight, exercise more and sleep better.
Healthy living starts with knowing where you stand. The GOLiFE Fit app is designed for all GOLiFE devices to seamlessly keep track of your health. You won't need to manually enter any data to the app, even though you can still do it if you don't have any GOLiFE device. The app keeps an eye on your health anytime and anywhere.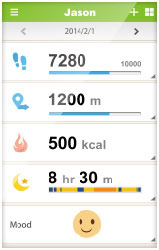 Get to your ideal weight
Record your weight data manually, or use a GOLiFE Bluetooth Smart scale to do it automatically.
Keep history of your weight, and generate easy to read graphs to visualize your health status.
Set your own achievable goals, and be reminded to focus on your efforts.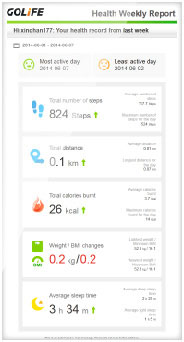 Partner in Health
Securely store your health data in the cloud to receive weekly and monthly health reports. You can even monitor health status of your family members.
Move towards a healthy life together!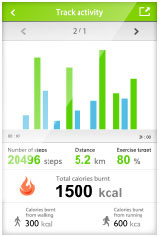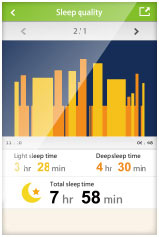 Record daily activities and sleep patterns
Records include steps, distance walked, calories burned, sleep duration and quality, helping you learn more about your daily routines so you can reach your health goals!